THE BORDER — While there aren't many new movies releasing these days, there are a few, and one of those is Liam Neeson's latest, "The Marksman." "The Marksman" tells the story of a down-on-his-luck rancher (Neeson) who sees a mother and son illegally crossing the border on his Arizona ranch. The cartel is after them…
THE BORDER — While there aren't many new movies releasing these days, there are a few, and one of those is Liam Neeson's latest, "The Marksman."
"The Marksman" tells the story of a down-on-his-luck rancher (Neeson) who sees a mother and son illegally crossing the border on his Arizona ranch. The cartel is after them and Neeson reluctantly helps them escape.
I won't give away much else if you'd like to see the movie, but suffice it to say I wouldn't be spoiling much and I'd save you some time by retelling you the plot so you don't have to sit through it.
It's not that "The Marksman" is terrible, but it's forgettable and surprisingly dull for a thriller.
Here's where "The Marksman" misses the target:
It's too slow
I'm all for a great slow-burn thriller. I don't need constant action to be entertained. But if you're going down that route, there are some necessary ingredients to make the recipe a success. Great dialogue, character development and pacing are all integral to the success of a slow-burn thriller.
For my money the best in the game for slow burn right now is writer and director Taylor Sheridan. Sheridan gave a master class on slow-burn thrillers with movies like "Hell or High Water," "Wind River" and "Sicario." These movies are brilliantly paced, create tension through dialogue and scenarios and only rely on action when needed, and it's the release of tension your mind is begging for.
"The Marksman" was trying to mimic a Sheridan-style film but couldn't get it right. The dialogue feels forced, the relationships are unearned, and the pacing goes way too slow with no intrigue or interest for much too long.
You don't care about the characters or relationships
The backbone of this film is supposed to be the emotional connection with the characters and their relationships, but I just didn't care.
The film offers a murky backstory about Neeson and his late wife, but the emotional connection to it just isn't there. In fact, it only feels genuine when you hear Neeson's character speak about his deceased wife and think about how the actor lost his own wife, Natasha Richardson, in real life.
The other relationship you're supposed to care about and buy into is between Neeson and the young boy he is trying to help unite with family members across the country. It's hard to place my finger on it, but their kinship just never feels earned and left me wanting. Both of these characters have faced tragedy and violence, but their journey from dislike to adoration is messy and never feels honest.
There is also the film's villain, a nameless cartel soldier, who is not only over-the-top and stereotypical, but he and his cronies also have no intrigue. Despite all of that, we're supposed to care about their vendetta against the rancher and the boy. It doesn't work, and I found myself cringing most of the time the baddies showed up on the screen.
There is one more relationship that is supposed to help act as the film's moral compass, but that one was the biggest mess of all. Katheryn Winnick plays Neeson's stepdaughter. (I think — the relationship is a bit ambiguous in and of itself.) But she pops up here and there, sometimes out of nowhere, and I never bought the relationship or emotional connection.
Plausibility is an afterthought
I am all for suspending disbelief for a film. But I'm also a firm believer that you need to abide by the rules of the universe you've created. For example, I have no problem with Norse gods, superheroes and aliens existing in the Marvel Cinematic Universe, because that's how the filmmakers have set up the rules of the film's setting. It would be an issue if they suddenly introduce a hand-animated Mickey Mouse to the Avengers team and no one bats an eye.
"The Marksman" very much wants to be a real dramatic thriller set in the real world. It's going for gritty and authentic, but the filmmakers ignore all the rules of this universe.
Neeson's character kidnaps a minor who is also in the country illegally, but it's all OK because Winnick's character is a border patrol agent. It seems an Amber Alert would have popped up at some point.
A guns dealer decides to ignore all protocols and safety because the protagonist tells him, "I'm in a mess and need these guns now" and of course this guy is trustworthy. And not one officer is looking for Neeson's character even though he has committed kidnapping and people are being murdered left and right in his wake.
Again, I'm OK with James Bond dodging a million bullets and jumping after an airplane with no parachute because that's the world that's been created. But the world of "The Marksman" does not match its actions.
What parents should know
"The Marksman" earns its PG-13 rating and sometimes gets close to R-rating territory.
There is one very clear exclamation of an R-rated curse word, as well as some other cursing. There is a lot of violence in the film. Some is done off-screen, but it's still brutal in its depiction. There is some blood and a good amount of senseless acts of crimes that could be disturbing to some audiences, especially kids.
Is it worth watching?
Liam Neeson is a good actor, but the action-star Neeson has found a new niche and they're not all winners.
Unfortunately "The Marksman" is in the latter category. The movie gets boring, you aren't committed to any of the characters or storylines, and if you're anything like me, you'll find yourself looking at your watch wondering how much longer it will last.
"The Marksman" is rated PG-13 for violence, some bloody images and brief strong language. It is in theaters now.

About the Author: John Clyde
John has grown up around movies and annoys friends and family with his movie facts and knowledge. He also has a passion for sports and pretty much anything awesome, and it just so happens, that these are the three things he writes about. Contact him on Twitter at @johnnypclyde.
×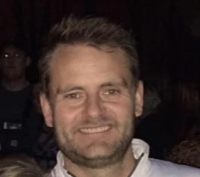 John Clyde
More stories you may be interested in